Our Thoughts On Andreessen Horowitz Outlining, "Who Owns the Generative AI Platform?"
Recently Andreessen Horowitz outlined, "Who Owns the Generative AI Platform?"
https://a16z.com/2023/01/19/who-owns-the-generative-ai-platform/
Here are the key points that resonated with us.
1. Massive transformation is taking place
2. Models like Stable Diffusion and ChatGPT are setting historical records for user growth, and several applications have reached $100 million of annualized revenue less than a year after launch.
3. Infrastructure vendors are likely the biggest winners in this market so far, capturing the majority of dollars flowing through the stack.
4. The Gen AI tech Stack has three core types of companies: apps, models, and infrastructure.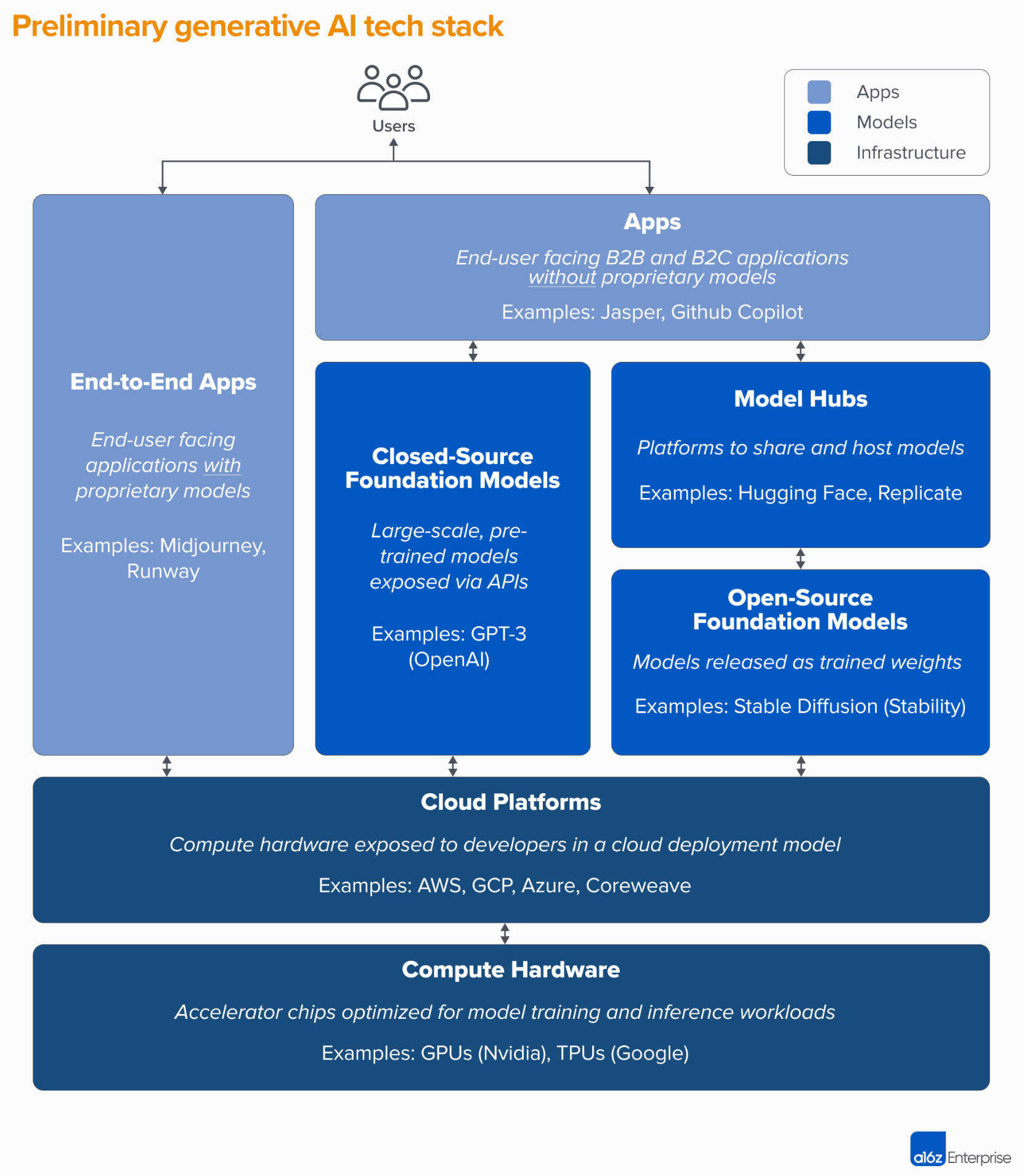 5. On average, app companies spend around 20-40% of revenue on inference and per-customer fine-tuning (compute instances or to third-party model providers) — who, in turn, spend about half their revenue on cloud infrastructure. So, it's reasonable to guess that 10-20% of total revenue in generative AI today goes to cloud providers.
TLDR - Generative AI changes the game. Most of the investment in generative AI today is spent on the top three clouds. This reality creates a massive opportunity for infrastructure optimization companies like Segmind to act as an equalizer to skyrocketing compute costs and inherent model development complexities enabling models to meet production requirements at affordable prices with an easy-to-use platform.
About Segmind
Segmind is the first infrastructure optimization layer for Generative AI.
When starting or scaling generative AI use cases teams want to deploy thousands of models easily to production rather than keep up with the cutting-edge model and infrastructure optimization  advances.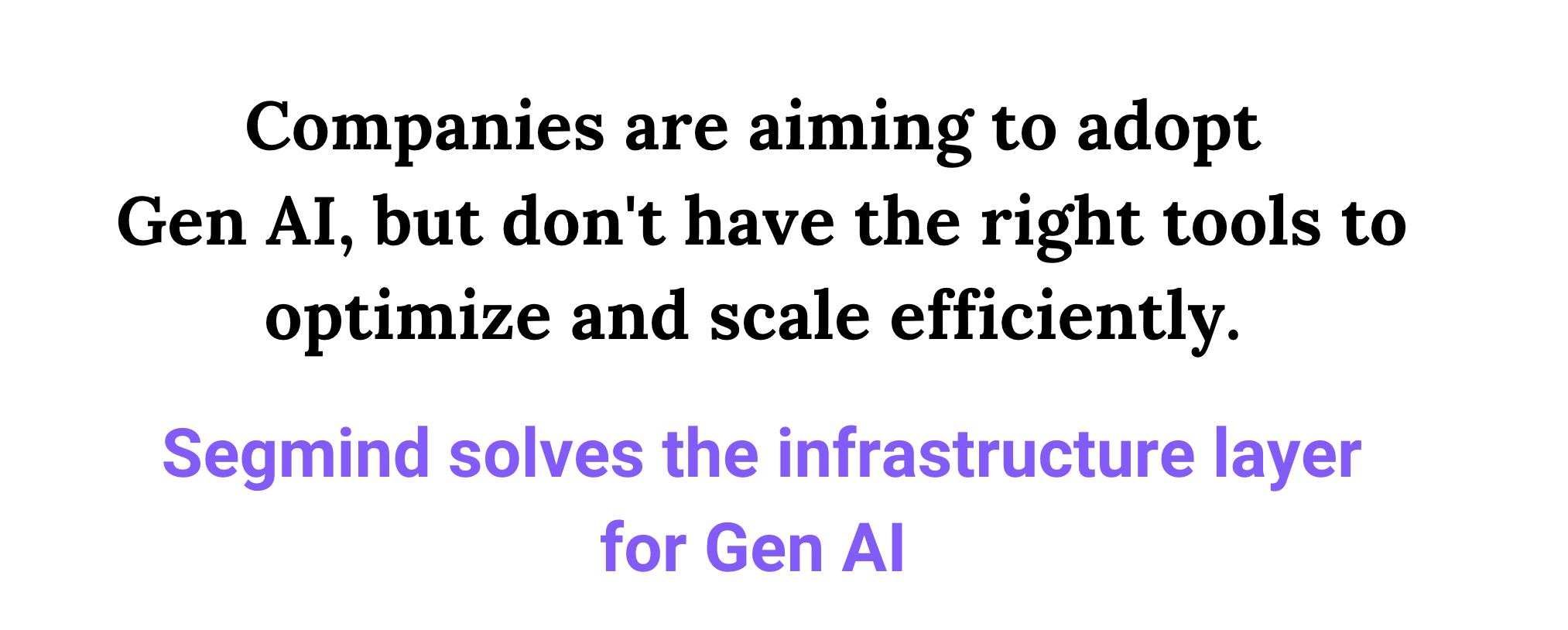 Segmind's platform powered by its open-source library voltaML offers the fastest stable diffusion models in the market today. Segmind offers model optimizations, memory optimizations, and orchestration management out of the box outperforming the most well know alternatives by up to 10x.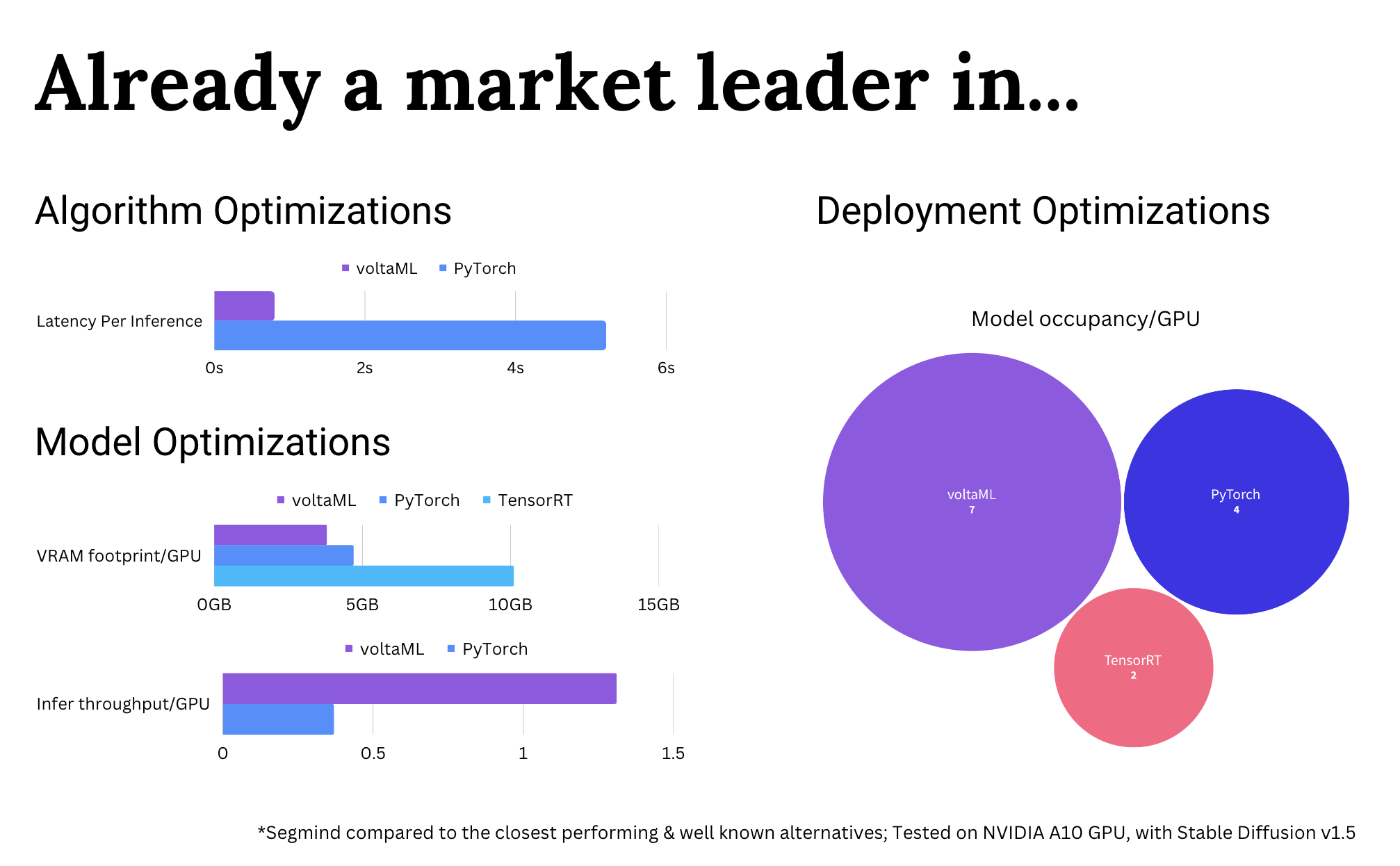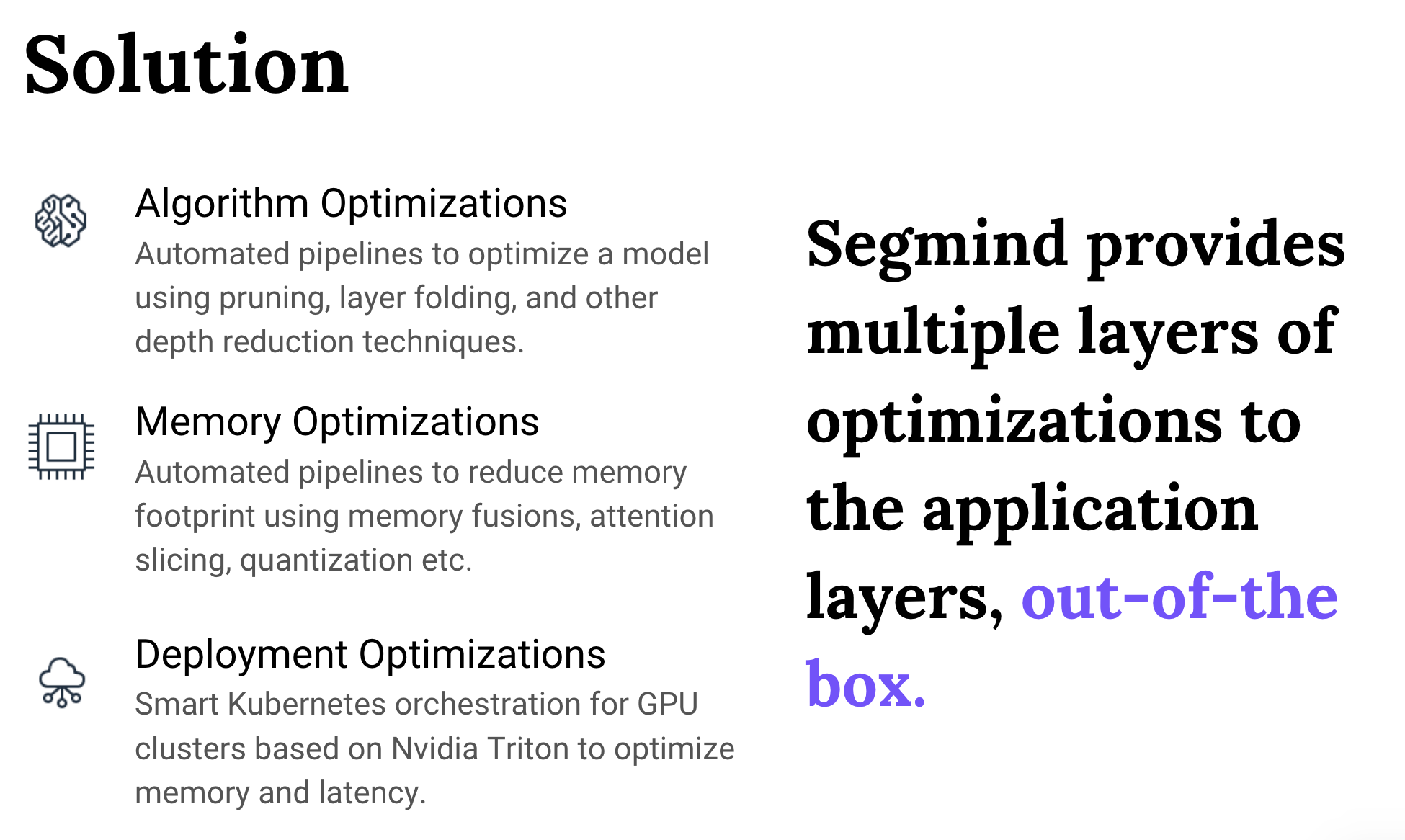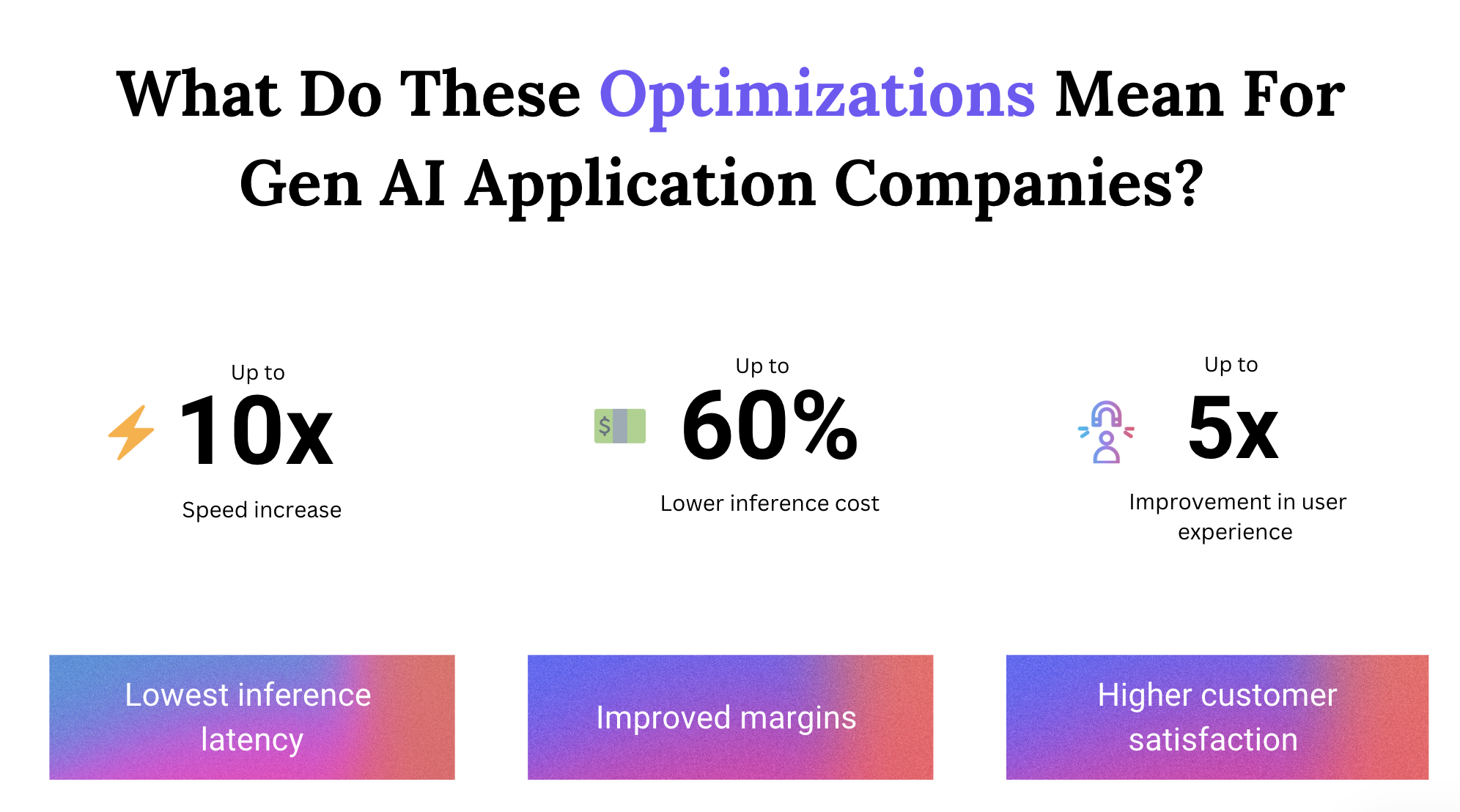 Email sam@segmind.com to learn more.
#generativeai