Sam Awrabi Joins Segmind as Sales Advisor
MILPITAS, California – Segmind, a machine learning infrastructure automation startup, today announced the appointment of Sam Awrabi as its new Sales Advisor. Sam joins Segmind from CometML, where he was Vice President of Sales.
"We're excited to welcome Sam to Segmind. As we continue to develop proprietary cloud infrastructure automation tools for machine learning and deep learning teams, Sam will play a critical role in increasing adoption of Segmind. Given the rapidity with which new AI models are being developed and released into the market, machine learning infrastructure automation is the key to faster model development and lower the time to deployment and Sam will play a key role in taking our platform to startups and enterprises looking to automate and speed up their machine learning development pipeline."said Rohit Ramesh, co-founder and CEO of Segmind.
Sam brings seven years of experience building global organisations. He is a Go-To-Market (GTM) Advisor, helping B2B SaaS companies scale their GTM organisations through periods of high growth from the seed stage to scale. Sam specialises in taking going from 0 to 50+ clients across all revenue functions and has helped startup scale revenue from 0 to 25M+ ARR. His passion is in helping startups scale products in uncharted, undefined category-creating markets.
"I am excited to join the Segmind team and help them scale go-to-market. Segmind is solving a real pain point for machine learning teams by automating and managing complex cloud tasks in an efficient and cost-sensitive manner. These automations help ML teams improve their productivity upto 5X while also decreasing cloud costs upto 30%. It's incredible to see the value they offer customers and I'm excited to help scale the global go-to-market efforts." said Sam.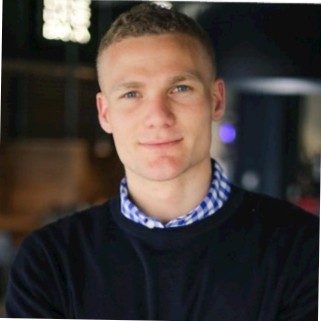 Sam is one the best in the data science infrastructure space specialising in seed and early stage go-to-market initiatives. Having supported seven companies in the 'MLOps Space' generating over $800 million of enterprise valuation and $155 million of venture funds Sam is a specialist and industry leader.
He is a trusted, passionate advisor to high-growth startups, oftentimes hiring the first set of sales hires and closing the first couple of million in ARR to reach fundraising targets and create a repeatable playbook.
Segmind will work closely with Sam in the coming months to leverage his experience and expertise as we go global.
About Us
Segmind is an end-to-end infrastructure automation platform for machine learning and deep learning teams, enabling them in faster model development  and deployment.
Segmind is fundamentally changing ML development by unifying multiple tools needed by Data science, ML and DevOps teams. From idea to production, Segmind helps teams improve cycle time from weeks to hours, reduce development costs and time to market while increasing team productivity.