March has been a busy month for most, and we at Segmind have been hard at work coming up with the best ways to help your machine learning team run as smooth as possible.
Here's a wrap-up of what we've updated and launched in March.
Major Updates
Get your Spot Instances managed
A Spot Instance is an instance that uses spare EC2 capacity available for less than the on-demand price and usually helps you cut your costs by around 30-40%. But the catch for using a Spot Instance is managing the application interruptions that occur at that price point.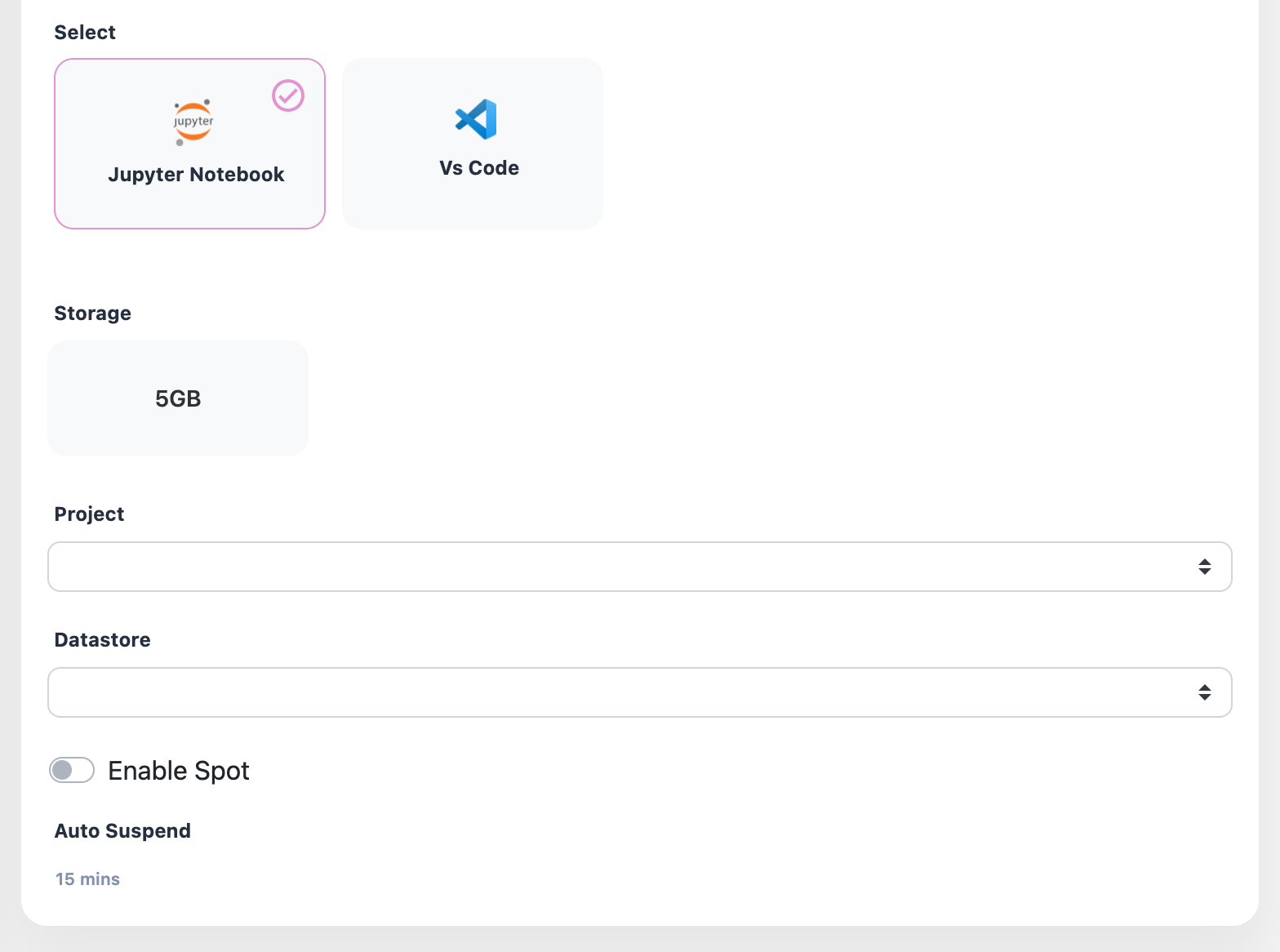 Segmind's newest beta feature allows you to use a Spot Instance to run your training and other sessions without going through the taxing process of saving and re-running your data when the Spot Instance has been terminated. In short, we'll manage it for you.
Simply enable our Spot mode feature before any session whenever you want to use it. This feature is still in its beta phase, so give it a try and let us know what you think about it.
Access a new elastic datastore where you can dynamically scale up your block storage
Block storage is a cloud-based storage solution that allows you to store persistent data for high-performance workloads. Machine learning development usually requires high-speed reads for optimal usage.
Segmind has launched a new update that allows you to scale up your block storage capacity to any level of storage, while only paying for the amount of storage you are using at that moment. You will have immediate access to your data with our platform, while being sure that your data will be safe and speedily available.
Instance sharing
Collaborations become easier with our latest Instance Sharing feature which allows multiple users to access an Instance.
Data scientists and machine learning teams can all work on the same instance using this newest product, which allows for more efficient work, improved partnerships and teamwork, and ease of oversight.
You no longer need to go through the process of sharing a public and private key with your team; instead with just one email invite, you can share an instance seamlessly and you can be sure of tighter security.
Minor Updates
Experiment tracking
Experiment tracking is where you log all your training runs. At Segmind, we're giving you the ability to custom name your runs so you can smoothly keep a tab of the runs on your dashboard. Storing a name eliminates confusion and optimizes the process of efficiently accessing your runs quickly.
You can now delete artefacts
We've updated our artefacts feature with an option to delete any duplicate or irrelevant artefacts that may be present on your console.
UI enhancements
We've reinforced the UI on our Segmind app on the console, so you now have access to a more stable and responsive UI.
Bug swatting
March has seen general bug fixes on the console to ensure smooth running, speedy navigation, and ease of access.
We've also added accelerator tags to the nodes. Now instances are tagged with their accelerator types - giving Kubernetes context to select the right node and avoid errors.
That's it for March. Take a test run at cloud.segmind.com.
Until next time,
The Segmind team