Last month, we released the Edge library to help data scientists and computer vision engineers conduct training experiments faster and in a simpler manner. In this article, we help you get started with RetinaNet State-of-the-art Object Detection algorithm on your custom data and get to a accurate & deployable model. We would recommend reading how RetinaNet works and how it offers higher accuracy compared to other single-stage networks such as YOLOv3 and Faster-RCNN.
1. Preparing data
To make things simpler and faster, we have put together small datasets to quickly get started with testing and understaning input data format. For detection, we have an aerial vehicle detection dataset that contains imagery from a drone and vehicles (car, truck, bus, minibus, cyclist) annotations. Use the annotations in PascalVOC (XML) format as we currently support this format.  
2. Setting Up Segmind Edge
Dependencies
tensorflow-gpu==1.15
cython
numpy
opencv-python==3.4.2.17
Docker
A simpler and faster approach is to use docker image that has all the dependencies pre-installed and ready for use. Use the following commands to start the docker.
sudo docker pull segmind/edge:tf1.15-py36
sudo docker run --gpus all -it segmind/edge:tf1.15-py36
a. Download & Install Edge
# Download Edge
wget https://segmind-data.s3.ap-south-1.amazonaws.com/edge/dist/edge-0.3.0/edge-0.3.0-cp36-cp36m-linux_x86_64.whl

# Install Edge
sudo pip3 install edge-0.3.0-cp36-cp36m-linux_x86_64.whl
b. Configure
mkdir ~/.segmind
nano ~/.segmind/secret.file
In the secret.file update your credentials. You can get your email/password by singing up from here.
3. Start training
For more information on parameters, you can check the documentation here.
4. Inference
from edge.detection.retinanet import get_inference_model, image_predict

# Checkpoint file stored at set_workspace path
checkpoint = "path_to_checkpoint"

# Image for inference
image_path = "path_to_image_for_inference"

# Load the model
model = get_inference_model(checkpoint)

# Use the loaded instance to get predictions
detections = image_predict(image_path, model)

from edge.detection import draw_bboxes

# Draw boxes to view output
image = draw_bboxes(image_path,
  bboxes=detections['boxes'],
  labels=detections['labels'],
  scores=detections['scores'],
  threshold=0.5,
  label_dict=None)

image.show()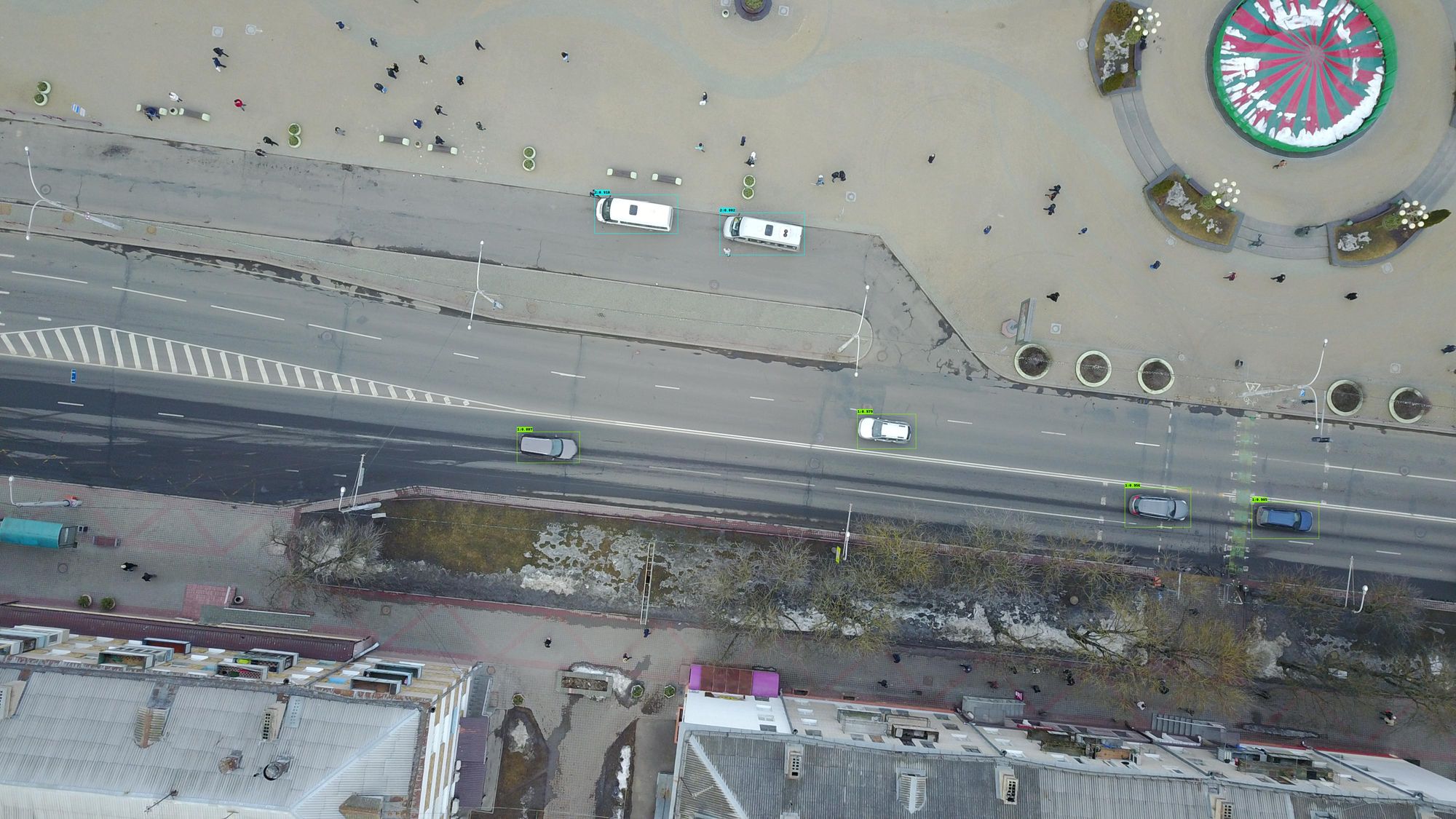 5. Improving accuracy
The network can be tweaked for better accuracy by playing around with the hyperparameters. RetinaNet hyperparameter tuning involves tweaking the sizes, strides, ratios and scales. You can also try one of the 3 backbone options: ResNet 50, 101 & 152 depending on your deployment constraints.
If you have any suggestions or feedback please comment on the post or feel free to write to us contact@segmind.com.